Starlight Campers
the Conversion Process


Your camper van
adventures begin

Stage  0
Come and see our Conversions
You may have seen us at a show, a friend may already drive a van we have converted, or you may have found our website when searching online for companies who convert camper vans. Either way we welcome you to come and see our gorgeous VW and Van conversions up close and the first stage in your new van conversion is to Discuss the Options & what you want. We only source our vans from VW approved main dealers.
This is the ideal time you to tell us what you really want (after looking at the options) so we can prepare your personalised build quotation for your van. Our workshop has a meeting room were we can spend some time with you and discuss and look at the materials, colour options, fabric textures and any items you want to talk about, so we can help you decide and offer advice on your new camper build.
Once you are happy wth the quotation
we get you booked in.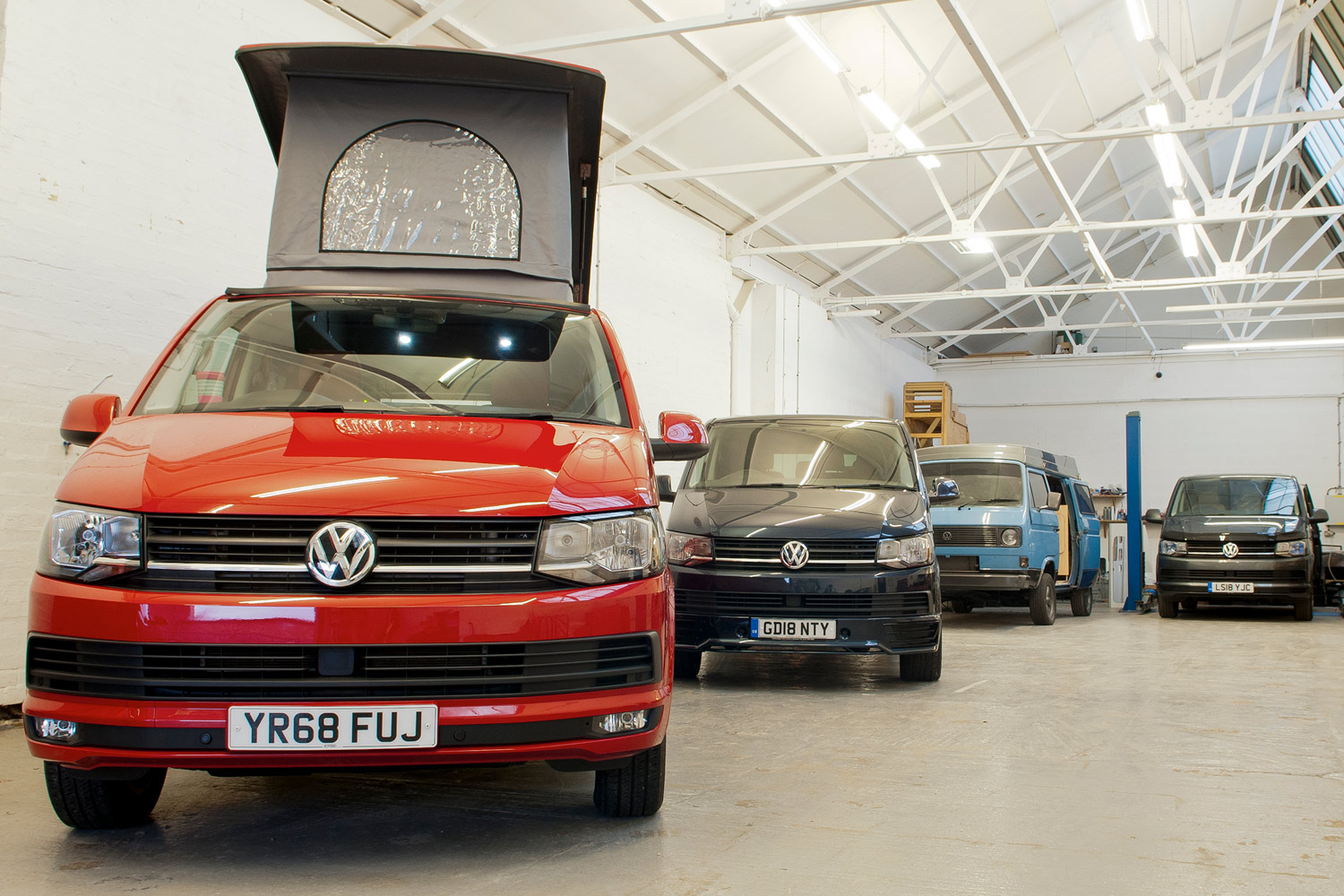 Stage  1
Booked in ready to start production
At this stage and when the customer vehicle is booked in for production you pay the first payment of 30%
Making your choice of
Colours and Options
We will sit down and agree together the colours you have chosen from the swatches and fabric options and your materials are prepared for production and in readiness for the next exciting stage.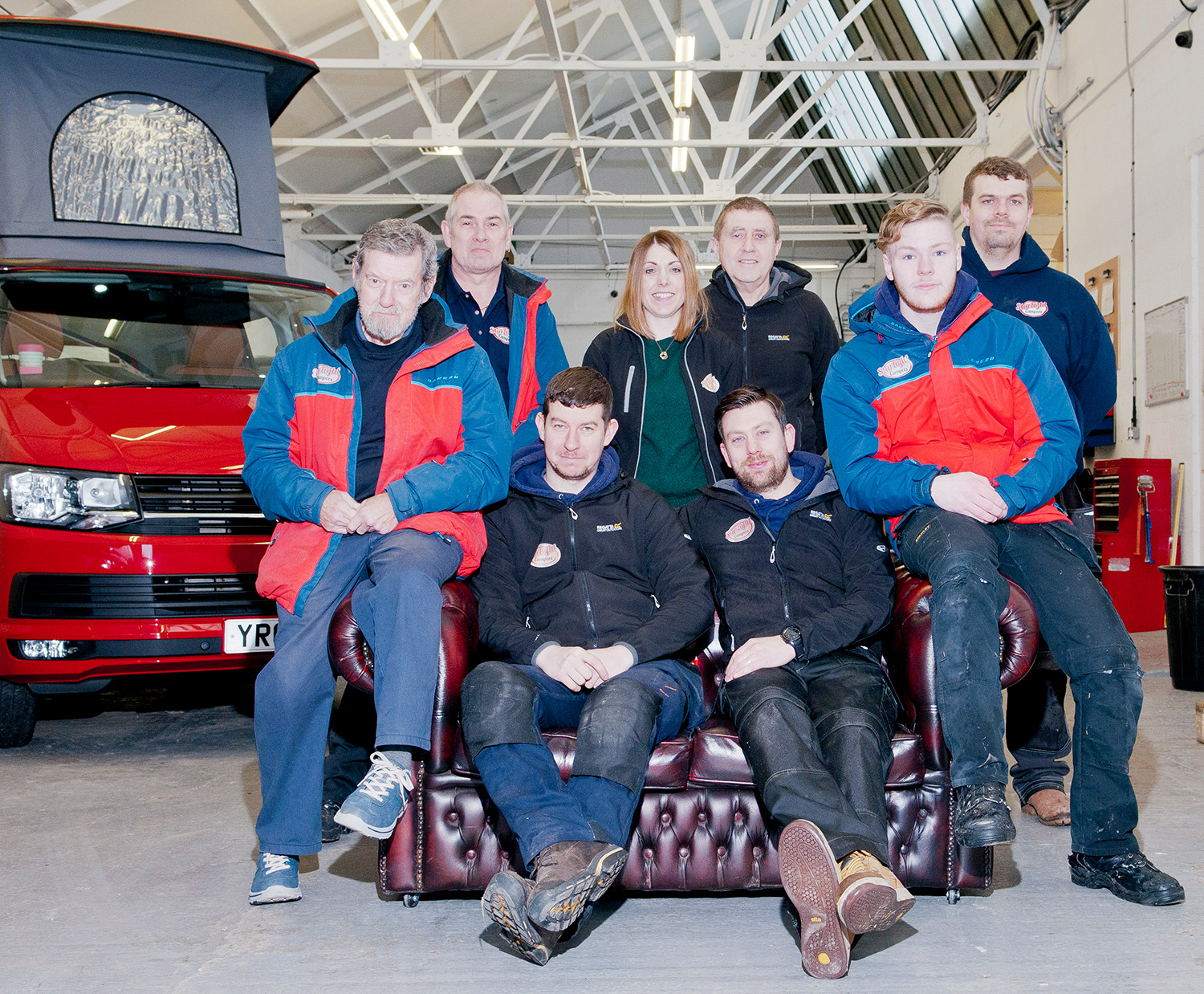 Stage  2
The work Stage – Design and Installation
At this stage and when you drop off your van at our premises for production you pay the second payment of 20%.
We are now starting on your vehicle and if we have supplied the van we will prepare a full report and if you have supplied the van we will carry our a pre production inspection with you, ready to get started.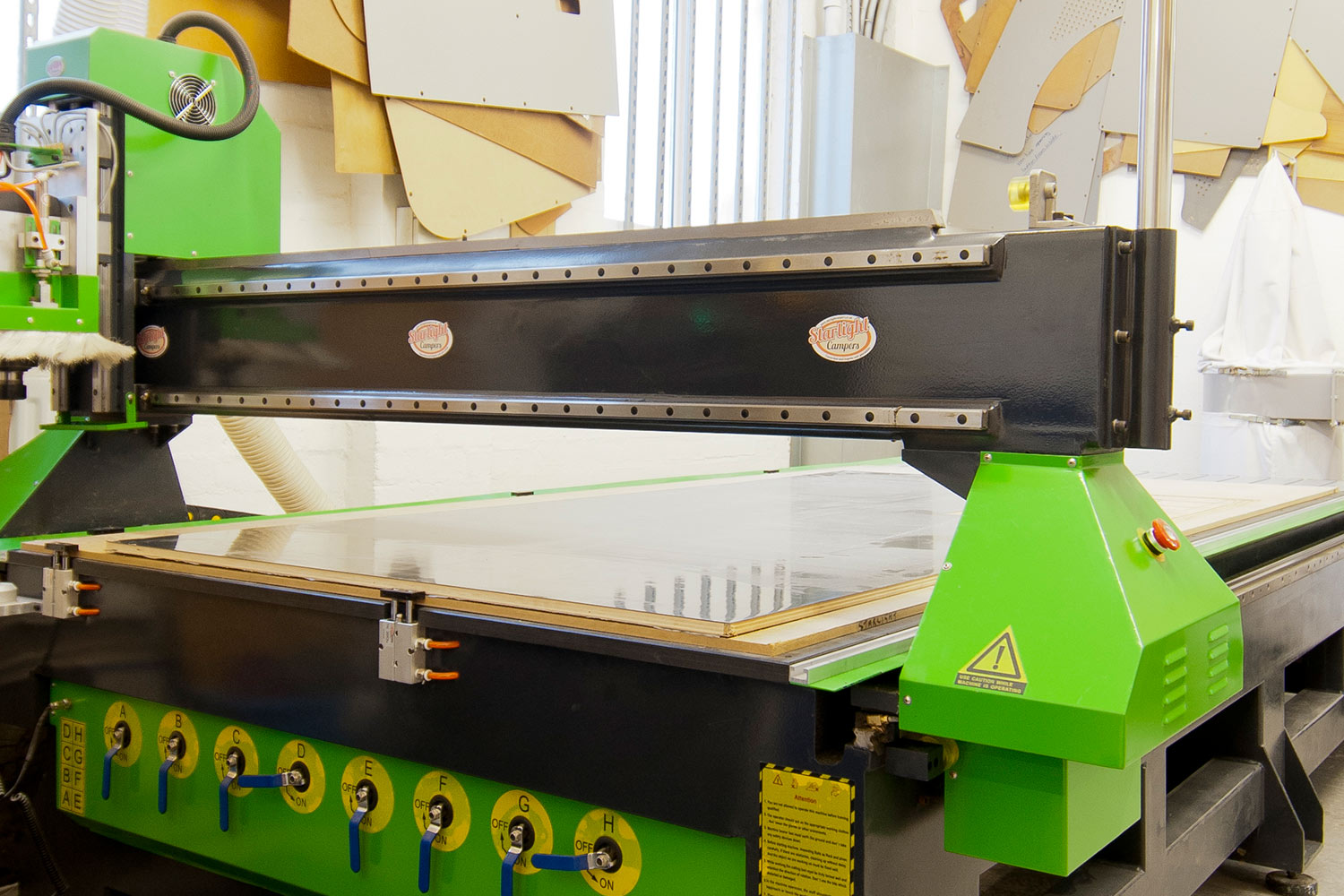 Stage  3 (The best Stage)
Handover 'Hello, your new Camper Van is ready'
At the final stage and when the customer vehicle is ready for collection the balance payment is due and your van handover can then be booked in.
The handover process will take a few hours, we will sit down with you and explain and demonstrate and help you use your new camper van and all of its features.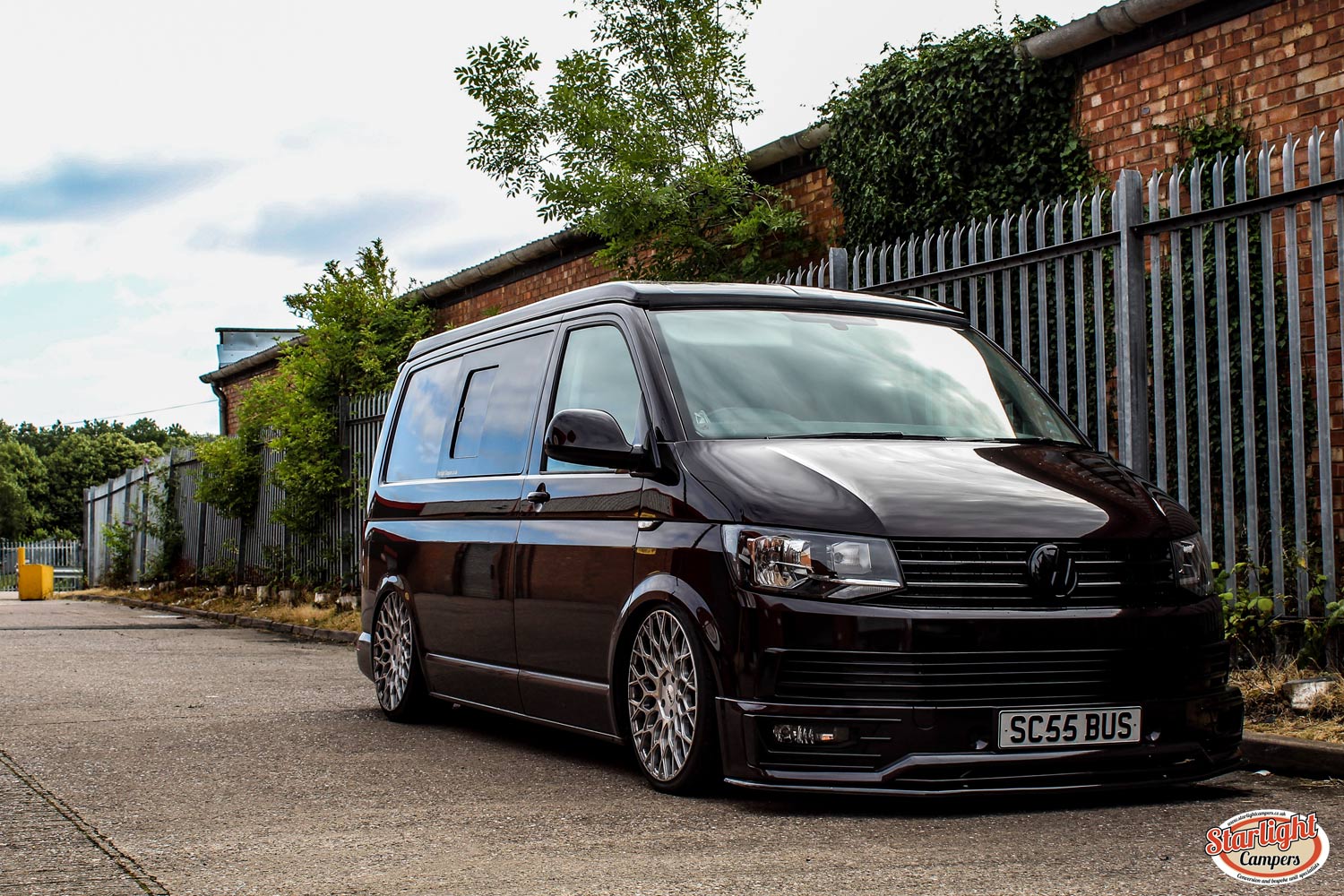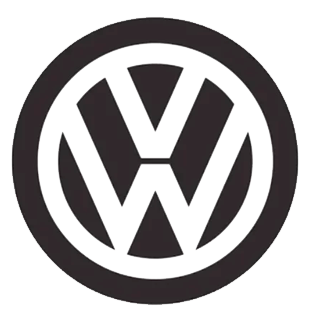 We only source our vans from
VW approved main dealers
The perfect van for your dream conversion

See More Conversions and options
Hand built all of our work is carried out by our highly skilled, experienced craftsmen, to the highest levels of detail and finish that is possible. To meet the highest safety standards we only install European Type Approved Equipment for your peace of mind, as standard on all our conversions, of both new van and used van conversions.
All our conversions come with 3 years warranty with the best care and design building your dream.

of Options to build your perfect Campervan
Find Us
Starlight Campers
Unit 3A - 5 Hillcrest Business park
Dudley,
West Midlands,
DY2 9AP, UK
Discover the VW Camper Van conversion Process