Starlight Campers
VW Kombi

Kombi Specifications and options
New Kombi Van System
This is designed for converting your van from a regular van to a Kombi Van, with options for all budgets and needs.
Conversion Prices from:
£910.00 + VAT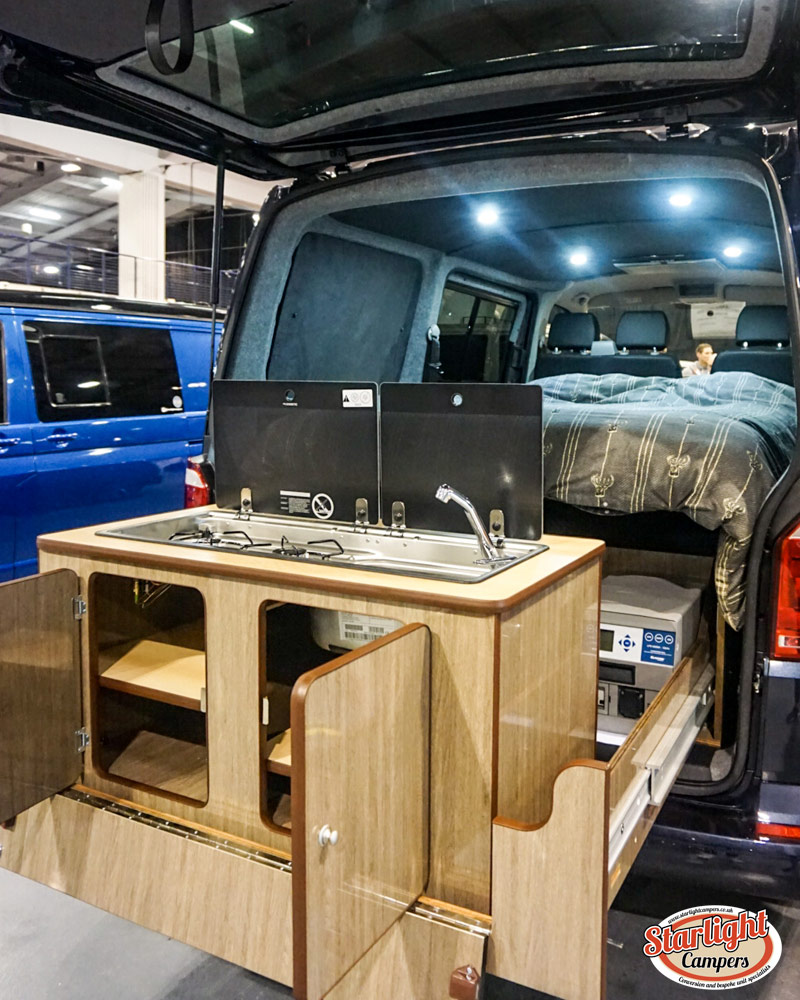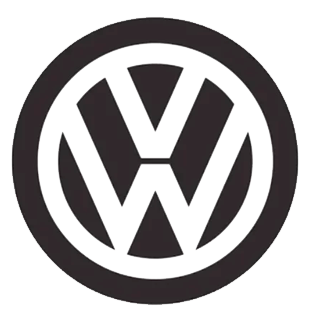 We only source our vans from
VW approved main dealers
The perfect van for your dream conversion

Kombi Van System
Available in three versions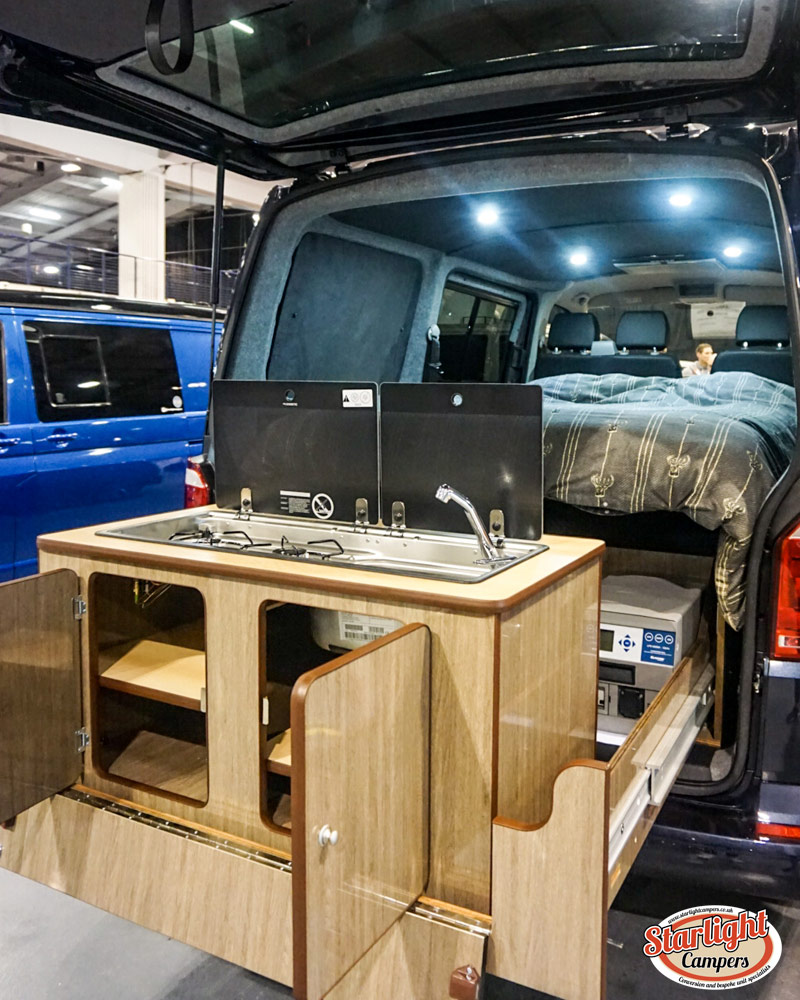 Choose work or leisure layouts
Conversion Specifications
and Options

Choose from
Option 1 is £1350.00 +VAT
200kg drawer system with storage on top which folds over to use Kombi seats and great a large double bed
Option 2  is £1279.00 + VAT
Kitchen cell to fit into drawer system for great outside cooking
Option 3 £910.00 + VAT
Also available in the range is a stripped down hard wearing drawer system carrying 200kg for your work van keeping everything clean and tidy in your van so you can get to the items in the front and the back with a full of a drawer
See More Conversions and options
Hand built all of our work is carried out by our highly skilled, experienced craftsmen, to the highest levels of detail and finish that is possible. To meet the highest safety standards we only install European Type Approved Equipment for your peace of mind, as standard on all our conversions, of both new van and used van conversions.
All our conversions come with 3 years warranty with the best care and design building your dream.

of Options to build your perfect Campervan
Find Us
Starlight Campers
Unit 3A - 5 Hillcrest Business park
Dudley,
West Midlands,
DY2 9AP, UK
Discover the VW Camper Van conversion Process