Starlight Campers
VW T6/T6.1 Voyager
VW T6/T6.1 Voyager

Conversion
VW T6/T6.1 Voyager Specifications
and options
The Voyager is a great layout creating elegance with practicality. Giving you a great layout with a nice size bed and living accommodation to kick back and enjoy your van and the surroundings were ever you park up also including starlight campers 3 year warranty.
When you look at designing your van it can be a fun but scary process to get the correct layout design and colours. The Voyager will allow you to get a great living area choosing the colours that are right for you. The van is fully insulated carpet trimmed and windows which then lead to the units running down the side of the van all hand built and scribed to your van leading to the side of the units to your rock and roll bed which has raked positions on your seat and easy pneumatic bed to seating movement to make life easy and simple for you to use. We then move up to the fully TUV approved elevating roof creating a great high space with lots of standing area windows to let that light in and a double bed. Lighting is all controlled by starlight campers own electric system using sargent control panel to create a great electric system without taking up lots of internal cupboard space.
Additional options can be added or some great styling and audio options.
Conversion Prices from:
2 Berth: £8,913.33 + VAT (£10,696.00 inc vat)
4 Berth : £11,582.50 + VAT (£13,899.00 inc vat)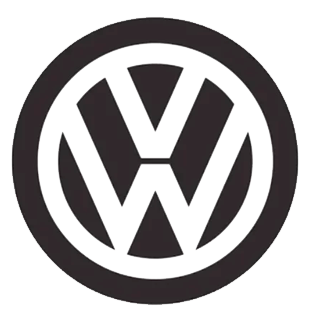 We only source our vans from
VW approved main dealers
The perfect van for your dream conversion

Voyager Standard Includes
Skyline roof
Roof bed.
Led roof lights
Smartbed Evo RnR bed system.
Front boards with access panel.
Carpet lining.
12mm cnc ply floor and insulation
Altro non slip flooring. (choice 4 colours)
Starlight campers hand crafted cnc lift in units. (choice 4 colours)
Fixed planted bed panels
Curtains
Table and Rail System
Domestic 2 burner hob and sink.
Water storage container.
Domestic Waeco CR50x fridge.
Starlight campers power management system.
One opening offside privacy tint window.
One nearside fixed privacy window.
Window frame surrounds.
Split charge DC to DC charge unit.
100 amp leisure battery.
2 x 12V USB
240V socket.
Gas certification
Electric certification
Conversion Prices from:
2 Berth: £8,913.33 + VAT (£10,696 inc vat)
4 Berth : £11,582.50 + VAT (£13,899.00 inc vat)
Colour coded roof
Upgraded split charge ctec system
100W solar panel with MPPT charge controller.
Diesel heater.
Roof rack system.
Fiamma wind out awning.
Opening nearside sliding door window.
Rear quarter windows 1x dummy.
Swivel plate single
Swivel plate double
Full upholstery re-trim.
Lowering suspension
Alloy wheels
Side bars
Sportline front spoiler.
Awning rail
Many more options available including bespoke builds coffee machines internet audio and styling options
See More Conversions and options
Hand built all of our work is carried out by our highly skilled, experienced craftsmen, to the highest levels of detail and finish that is possible. To meet the highest safety standards we only install European Type Approved Equipment for your peace of mind, as standard on all our conversions, of both new van and used van conversions.
All our conversions come with 3 years warranty with the best care and design building your dream.

of Options to build your perfect Campervan
Find Us
Starlight Campers
Unit 3A - 5 Hillcrest Business park
Dudley,
West Midlands,
DY2 9AP, UK
Discover the VW Camper Van conversion Process