Starlight Campers
Off-Grid


Clean silent power for those who like the great outdoors. However far off-grid you go.
At Starlight Campers we install Clayton Power LPS Systems, the Noiseless and environmentally friendly lithium battery based power system
For easy access to 230 V and 12 V energy, everywhere
Self Charging Off-GRID
The system charges automatically while driving your Campervan, using the engine's excess energy or you connect directly to the mains to charge.
All in one:
12V 100 A.h Li-ion battery with BMS
230 V/50Hz pure sine wave inverter (1500W for consumption)
230V/50Hz intelligent charger (12 VDC – 50A charging from the mains)
DC-DC booster (45 A charging w/ energy from the car's alternator — Euro 6 compatible)
Simple installation: the LPS is secured and connected directly to the automotive battery.
Noiseless and environmentally friendly: turn off the engine and avoid idle running when you need energy.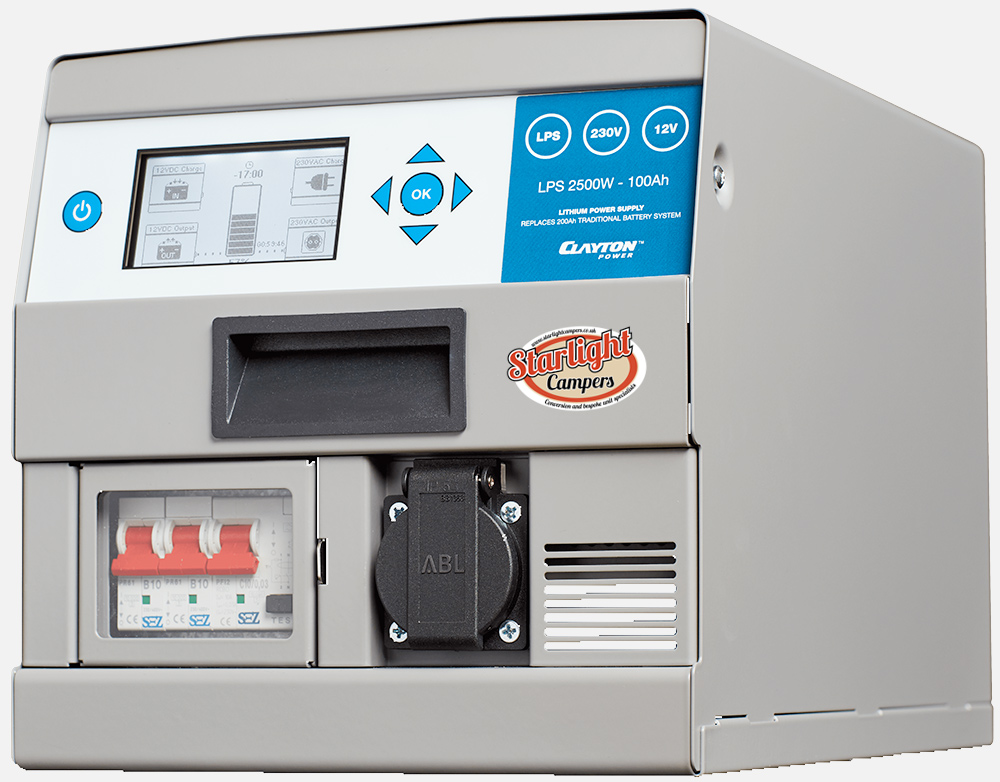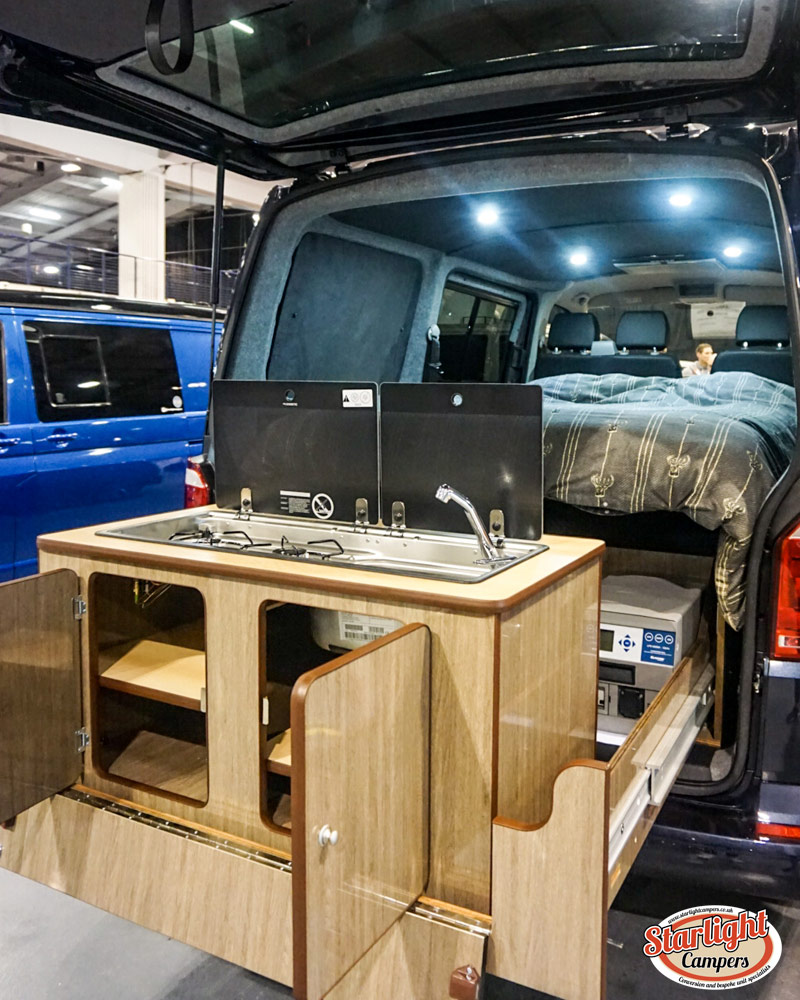 DC-DC Booster
Charge directly from the alternator, or in new vans with Euro 6
Lithium Ion Battery
Powerful 12V lithium battery including BMS
Power Inverter
230V/50Hz pure sine wave output for running appliances and sockets
Intelligent Charger
Charge directly from the mains or another 230V power supply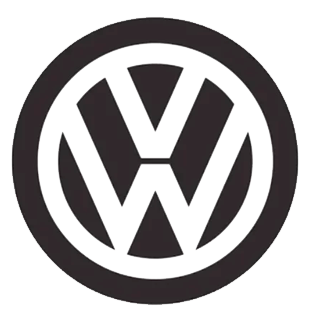 We only source our vans from
VW approved main dealers
The perfect van for your dream conversion

See More Conversions and options
Hand built all of our work is carried out by our highly skilled, experienced craftsmen, to the highest levels of detail and finish that is possible. To meet the highest safety standards we only install European Type Approved Equipment for your peace of mind, as standard on all our conversions, of both new van and used van conversions.
All our conversions come with 3 years warranty with the best care and design building your dream.

of Options to build your perfect Campervan
Find Us
Starlight Campers
Unit 3A - 5 Hillcrest Business park
Dudley,
West Midlands,
DY2 9AP, UK
Discover the VW Camper Van conversion Process